3.3LB Scale-Down Realistic Butt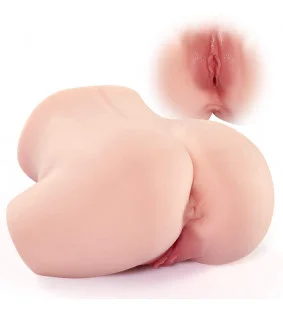 3.3LB Scale-Down Realistic Butt
The scale-down mold is a very popular toy. It has a small size and light weight and can try more sexual intercourse methods.This bad girl uses her ass to lure you into her vagina.The toy has super real details, you can feel her goose bumps and smooth skin.Put your finger into her thick pink labia, you can feel your dick stand up.When you pull it out, the toy will suck your penis tightly.
Raising Butt Covered in Sweat...
The fat butt is shaking when the girl running, the sweat made her skin so beautiful that any man passes by wants to grab it...