S-HANDE 3 Function Cricle Texture Deep Throat Masturbation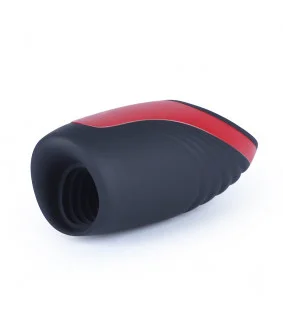 S-HANDE 3 Function Cricle Texture Deep Throat Masturbation

Product Description:

No man can refuse a woman to give him oral sex. Oral sex can bring a unique pleasure experience to men. This toy has a special texture. The prominent circular texture can wrap your penis, pull out your penis, and feel the pulling force of this texture on your penis by moving along the lines. Sliding into the hole, you can feel the pressure of the texture. The feature of the oral sex cup is its special sucking function. The toy has 6 different modes of sucking. Turn on the sucking function, just like a woman is teasing your penis with her tongue. There is a traditional vibration function, 9 different vibration modes, feel the tingling sensation of multiple modes. Apply a lot of lubricant to the toy and experience the temperature of 42 degrees inside. This feeling is as if you put your penis into the mouth of a real woman and feel the wetness and warmth in the mouth.
Specification:


Product Size: 7.48" in total length,2.36" in width.
Product Weight: 0.91lb
Product Material: liquid silicone

Package list

Includes masturbator×1,USB cable×1.