White Flip Men Masturbation Manual Stroker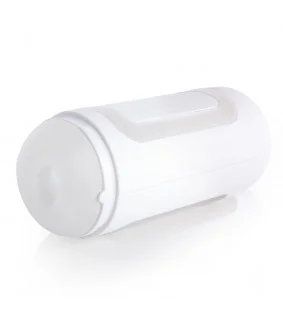 White Flip Men Masturbation Manual Stroker
Lightweight toys will not make you feel uncomfortable. It can improve your masturbation experience.
[ DENSE PARTICLES ] 
There are abundant particles inside the toy. Not a single texture. Spiral pattern, prominent large particles. The wonderful particles send incredible feelings, enjoy this unique pleasure.
[ EXTRE SUCTION ]
  This is not a simple manual masturbation toy. Press the outer shell to make the soft particles closer to your penis. As the penis slides, you can get more friction pleasure. Of course, you can also get extra suction and feel the pleasure like oral sex.
This FLIP STROKER is easy to clean. Press the open button at the bottom and press both sides of the shell to open the toy.
Specification: 

Product Size: 7.2" in total length.
Product Weight: 1.3lb
Product Material: ABS+TPR
Package List: 

Includes pussy masturbator×1.